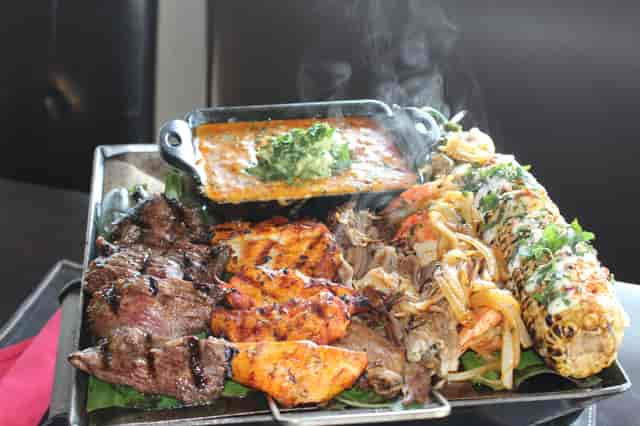 Catering
"We believe in real food
made by real people"
-Daniel Osorio : General Manager.
Because all of our food is made to order, Inquieries for large parties should be placed at least 2 days in advance. Let Carmelitas do the cooking for your next event. Host your family & friends to a authentic mexican cuisine.
Carmelita's Catering is perfect for special events, parties, office meetings or working lunches, large or small. We offer an extensive catering menu with Catering Packages that make ordering easy. Or create your own custom menu with the help of our catering and event specialists. Wine, beverages, and our in-house desserts are also available.
Catering Request
Please fill out the form. We'll get in touch with you as quickly as possible.
Delivery and Policies
Our catering specialists are available to assist you with planning 7 days a week from 9:00AM-4:30PM. Please specify when you will be serving your food.

This will allow us to determine whether your order should be delivered/picked up hot or cold. Please specify if you would like all food packed to go (so that it may be transferred to your own serving dishes) or on ready to serve platters and/or chafing dishes with serving utensils for an additional fee.

A 48-hour notice may be required on some menu items. We always do our best to accommodate last minute orders but cannot always do so. To ensure availability, please place your order at your earliest convenience.

Delivery is available for orders of $250.00* or more. Delivery is available in a limited area. Delivery is based on availability and charges will apply. *Minimums for delivery may fluctuate during the month of December. Please inquire. Secure your order with a credit card number and a signed copy of your order. An emailed or faxed copy is acceptable. A 48-hour cancellation notice is required to avoid charges.